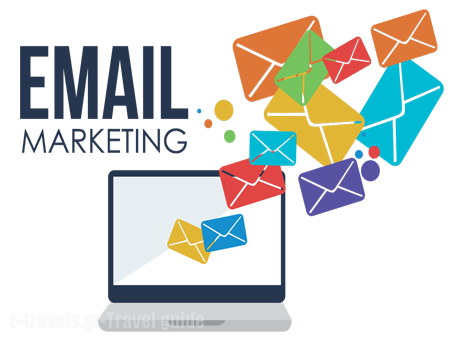 e-Travels uses an Email Marketing strategy that listens, learns and reveals customer insight. Discover what each customer wants and deliver the most effective message to convert them from visitors, to leads, to customers, to advocates. e-Travels implements an intelligent email marketing strategy to keep your small-medium sized business in touch with your customers, learn about them, and create a loyal relationship between the two of you. It can be planned so that your customers receive your message at a specific time and that message is delivered right into their personal space: their inboxes.
It's our job to use an endless stream of information to build a powerful email marketing strategy that turns tourists all over the world from daydreamers into actual customers.So, how do we turn a dull inbox into a real gold mine? Add your business to e-Travels and discover how a regular email can be turned into an extraordinary campaign for your small-medium sized accommodation, restaurant and entertainment business in Greece.
1000.gr Email Marketing: Boost Your Business Profits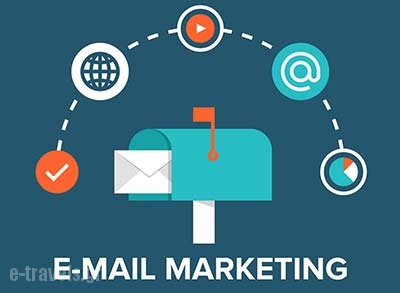 We specialize in tourism email marketing to help drive new and repeat business for your small-medium sized hotel or restaurant. We focus on tailoring the message to a refined customer segment as possible.
e-Travels implements an innovative Email-Marketing strategy that use industry data to inform the best times to send email campaigns, evaluate subject lines, email content, and send times, ensure mobile optimization, and create email templates that are branded and effective! We have a targeted email marketing strategy created specifically to support newsletters, calendar of events, particularly for small-medium sized hotels, Inns, Bed and Breakfasts, Time Shares, Home Rentals, restaurants, bars and cafes in Greece.
e-Travels Email-Marketing lets you create and develop marketing campaigns tailored to meet your needs. Add your business or explore our Premium packages and let us help you get your first custom tailored campaign. Subscribe for one of our Premium packages or contact us for more info and come up with creative and feasible email campaigns for your business.